Posted: Wednesday, October 11, 2017 11:13 AM
---

677 Jericho Loop
To Get Additional Photos, Video and More Text "SEEME92564" to 878787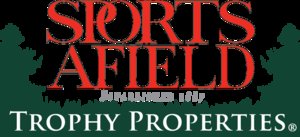 Bedrooms:
5
Bathrooms: :
5
Square feet:
5920
Lot Size:
362
Year Built:
2000
The beautiful Bear Lake Retreat sits on 14.6 acres and is located along the St. Charles Creek
Property Description
Bear Lake Retreat sits on 14.6 acres and is located near the St. Charles Creek within 4 miles of the beautiful, pristine Bear Lake. This property is a beautiful, private property with great access to many activities. Hiking, camping, riding ATV's, motorcycles and snowmobiles are all activities to enjoy in the fields and on the mountain. There are miles of roads and trails extending into the Cache National Forest. 3 canyons are within half mile and extend into Forest Land regions. Roads and trails are well maintained and groomed year round. If you enjoy hunting and fishing, this property is for you. Bear Lake Retreat boasts a lot of wildlife. The property, itself, has mule deer, elk and upland game birds some on the property and also on the property bordering. There are also occasional sightings of mountain lion, bobcat, coyotes and fox. St. Charles Creek borders the property and is the largest tributary to Bear Lake. The owner is allowing extra access through the remainder of his property to St. Charles Creek. Trout species, including Rainbow, Brook, Native and Bonneville Cutthroat spawn in gravel beds in the creek on the ranch. In winter there is ice fishing on Bear Lake and dip-net fishing for Cisco is available in season. Bear Lake is also popular for swimming, sail boating, jet skiing, water skiing and great fishing. A beautiful ranch style home located on the property is spacious with 2960 sq. ft. on each floor. This home is very well built with many amenities including main floor large rock fireplace, kitchen, 3 bedrooms, 2 bathrooms and laundry room. Basement apartment includes 2nd kitchen, 2 bedrooms, bathroom, family room and wood-burning stove. Power is running into the property and city water lines run through the property to supply great tasting, pure spring water.
Idaho Real Estate Group - C
Phone: 208-766-5000
Cell: 208-766-3625
Search the Realtor Database for Properties
All information in this site is deemed reliable but is not guaranteed and is subject to change.
Equal Housing Opportunity
• Location: Salt Lake City, St. Charles

• Post ID: 15797002 saltlakecity