Posted: Wednesday, January 17, 2018 12:18 PM
---

199 E Creek Rd,
To Get Additional Photos, Video and More Text "SEEME163645" to 878787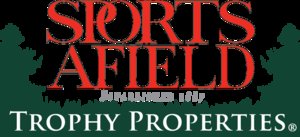 Bedrooms:
5
Bathrooms: :
3
Square feet:
1560
Lot Size:
486.78 a
Year Built:
1998
Luxurious home, big game wildlife, productive farm under pivot, 486 acres, bordering forest service, second home, and so much more.
Property Description
A luxurious home overlooking 486 +/- acres rests nestled against the public lands with over 300 acres of tillable ground. The Crowther Ranch really boasts the best of several worlds to include recreational,wooded lands with private access to hunting,premium irrigated farmland under pivot,scenic vistas,big game on the property,luxury mountain estate,and a large guest home. Not only that,but this property comes with 4 shops and 2 additional outbuildings,near FULLY FURNISHED,and you can buy all the farm equipment at a large discount; much of it is near new! The ranch is south on Bailey Creek Road out of Soda Springs,Idaho. Here you come to the base of the mountains where new farm ground and wooded mountains begin to intermingle. Beginning at the bottom and slightly up the hillside is where this property gains the best of both worlds. The main estate home at 4700 square feet is near the top with views that overlook the valleys. It nestles on the edge of the trees and is only a stone's throw from the BLM. This tree-covered area comprises of about 80 acres to provide a haven to homeowners and a protected sanctuary to the wildlife that is never hunted on the property. It is common to see deer and elk,or even an occasional moose on the property. The farm ground that lies in the shadows is also majestic in its value and beauty. Water rights are plentiful for approximately 176 acres of the total 320+- tillable acres. The Crowther Ranch is truly one-of-a-kind to come across. It's amazing and inspiring to be on the property and to see the bountiful,crisp,clear springs come out of the ground amidst so many amenities. Currently the owner enjoys this beauty while constantly improving the condition of their farm ground. If you long for the best of South East Idaho,you need to visit this property. You'll even make money at it. Pictures of the inside of the home available upon request due to limited photo space.
Idaho Real Estate Group - C
Phone: 208-766-5000
Cell: 208-766-3625
Search the Realtor Database for Properties
All information in this site is deemed reliable but is not guaranteed and is subject to change.
Equal Housing Opportunity
• Location: Salt Lake City, Soda Springs

• Post ID: 18020812 saltlakecity